Posted on: February 10, 2022
The state of suspense that comes after hitting the submit button on your college applications is not an enviable position, to say the least.
You're likely playing out every possible scenario in your head – admitted, denied, wait-listed – trying to formulate a plan for every outcome. Every waking (and sleeping) hour is consumed by a ravenous desire to know the results of your hard work. If it makes you feel any better, almost every high school senior is running the same emotional gauntlet.
Even as you begin to shift your gaze to the future and where this next chapter of your journey will take you, we wanted to give you an opportunity to explore the moment you find yourself in – while keeping the anxiety at bay. We've put together a list of events and activities coming up that may provide you with a much-needed distraction, and a chance to continue to connect with the people around you.
1. PASS ON NETLFLIX & CHILL – SEE THEATRE AND TALK
Humans have been performing for each other since before the wheel (No, I don't mean the Wheel of Time on Amazon). What better way to distract yourself from the stress you're feeling than to watch a professionally performed production and get inspired and/or challenged – there's nothing quite like it.
Shows happening NOW:
From Woolly Mammoth… "When Forbes Magazine declares Kylie Jenner a "self-made" billionaire, Cleo takes to Twitter to call out white women who co-opt and profit from Black culture. Not long after Cleo's tweets go viral with supposed support, the internet mob turns on her. Soon online discourse spills into reality, blurring the tenuous lines between internet personas and authentic relationships. Through a digital world of GIFs, memes, and #cancelculture, seven methods… offers a Gen Z analysis of Black womanhood, colorism, and the politics of social media activism."
"Inspired by a true story, the world premiere musical of Gun & Powder follows the notorious Wild West outlaws Mary
A romantic, witty and effervescent musical comedy by the creators of Fiddler on the Roof.
In a charming 1930s European perfumery, two salesclerks spar endlessly, saving their sweetest words for an anonymous pen pal. Unbeknownst to them, however, their "dear friend" happens to be each other in a joyful, transcendent, and perfectly crafted escapade featuring the treasured songs "Vanilla Ice Cream," "A Trip to the Library" and the irrepressible title song." – Signature Theatre
"A lingering and deeply satisfying sweetness… for those moments when you sense a song in your heart."
– THE NEW YORK TIMES
"Leo, Dawn, Ralph, and Misha are four longtime friends and sometimes lovers who are coming into their own in the city, until a violent police encounter prompts Leo to suggest an audacious experiment that unmasks long-simmering secrets among the group. Pulitzer Prize-winning playwright Suzan-Lori Parks brings her bold sense of humor and history to a story about four thirtysomethings in a not-at-all post-racial world. " – Studio Theatre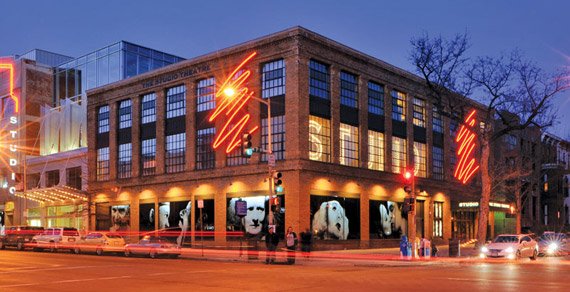 "The Cuban Missile Crisis. The Civil Rights Movement. The Cold War. Some of the most influential periods in U.S. history, in an eerie resonance with the social and racial movements of today. During the volatile 1960s, one woman influenced American policy – and in turn, world events – through her friendships and proximity to power.
Change Agent pulls back the curtain on an artist who fought long and hard to keep the humanity in politics and expand the consciousness of a nation. This provocative Power Play from Tony Award-nominated playwright and director Craig Lucas (An American in Paris, The Light in the Piazza) imagines how insider voices could have influenced major decisions that are still impacting our country today." – Arena Stage
From Round House Theatre… "Take a look inside the lives of eight teenage social media influencers living and working together in their collaborative "Vibe Villa," where creativity—and chaos—abide. Through their growing social media followings, the teens are thrust into TikTok stardom and left to manage their fame, friendships, and finances while exploring their own identities outside of the popular social media platform. Their struggles illustrate the universal desire to present the most well-curated versions of ourselves to the world, while cautioning that chasing golden hour isn't as effortless as it appears on our screens."
Students can book free tickets through Round House Theatre's FREE PLAY program! Click here to request yours.
Nestled in Southwest DC, close to The Yards Park, is the perfect place to practice your photography skills. As a local nonprofit, Culture House DC is dedicated to curating and nurturing artists within the neighborhood community and greater DC at-large. Stop by for a visit.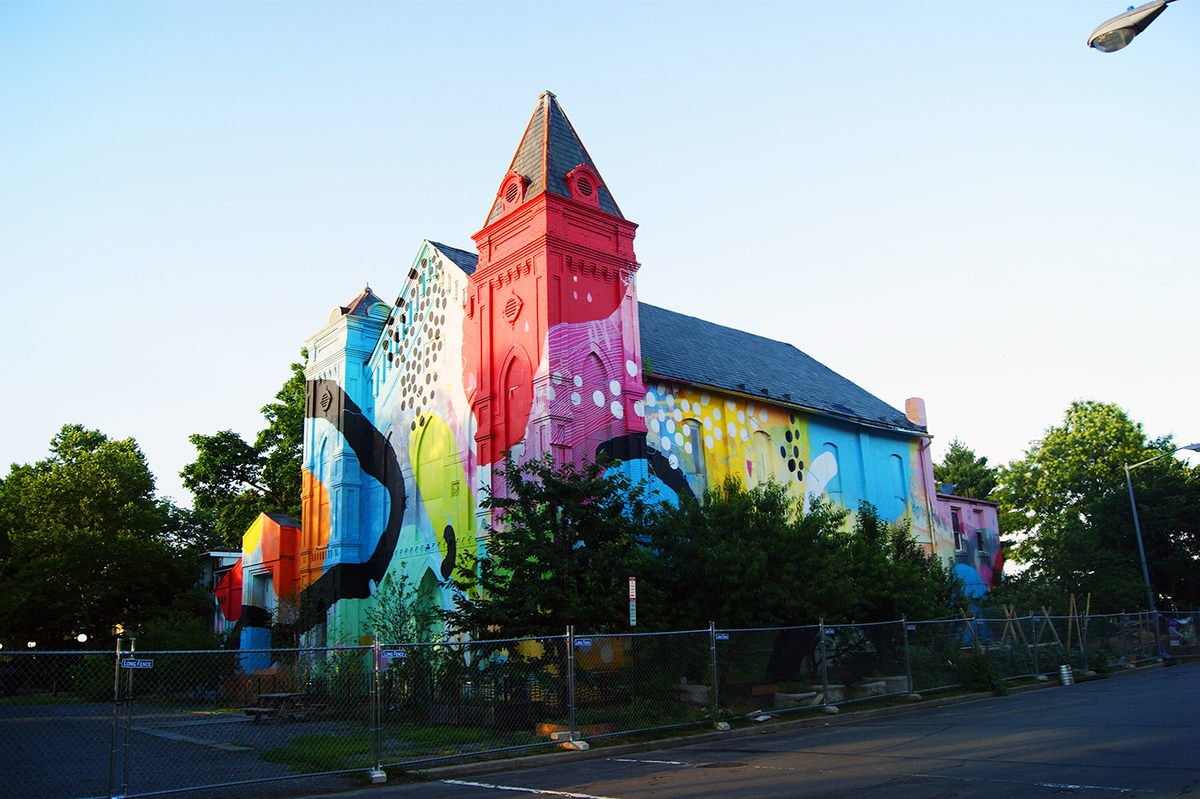 2. GO TO A GAME, LIKE, A SPORTS GAME
Root for your favorite team, or just go and pick a team you want to root for – it doesn't matter, get a hot dog and get caught up in the excitement of professional competitive sports.
The Washington Nationals open their 81-game home schedule against the Phillies on Tues., April 4.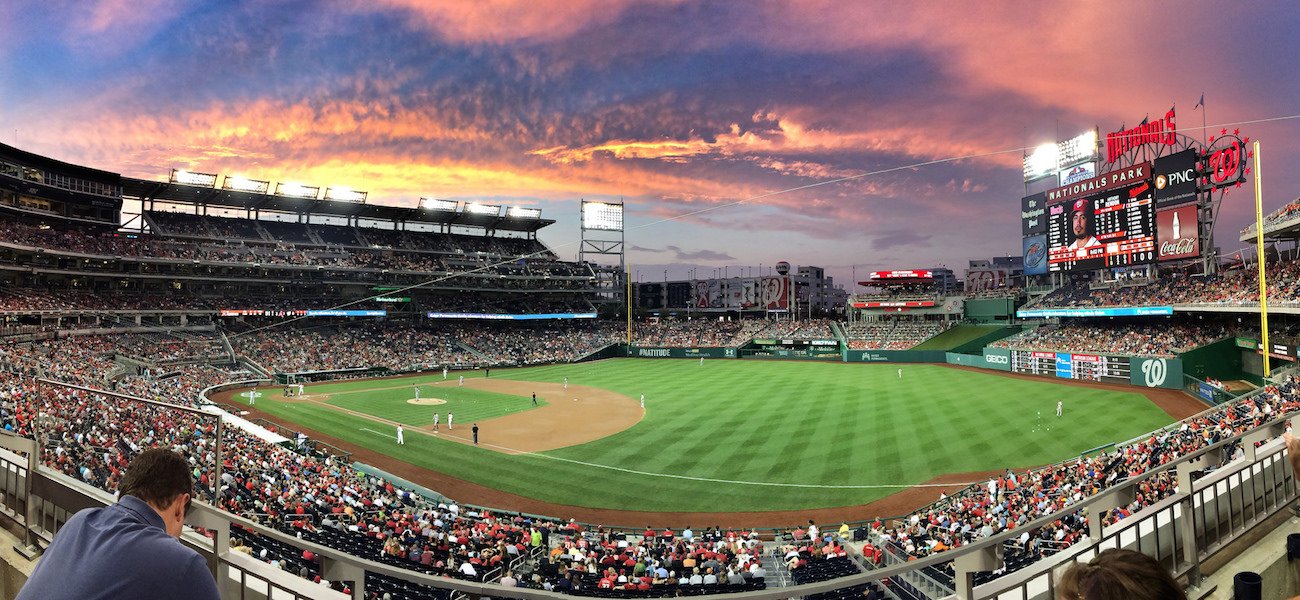 Alex Ovechkin and the rest of the Washington Capitals continue their charge towards the NHL playoffs. Check out their run to bring the Stanley Cup back to Capital One Arena on Feb. 13, Feb. 28, Mar. 3, Mar. 5, Mar. 15, Feb. 20, Feb. 23, and Feb. 25, with ten more regular season games in late March and April.
Bradley Beal leads the Washington Wizards' chase of a spot in the NBA playoffs. You can watch them at Capital One Arena on Feb. 12, Feb. 14, and Feb. 25, followed by ten more home games in March and the first half of April.
DC United begins its second year of fast-paced "Losada Ball," featuring Julian Gressel and Ola Kamara, with its season opener Audi Field on Sat., Feb. 26 against expansion Charlotte FC. Subsequent games follow on March 12, on April 2, 16, and 23, continuing on through the summer and fall.
Led by 2021's breakout star, Trinity Rodman, the defending NWSL champion Washington Spirit return to action in the Challenge Cup on March 25 against Gotham FC. The Cup and the regular season continue on through the spring and summer, with the Spirit dividing their home games between Segra Field in Leesburg and Audi Field in DC.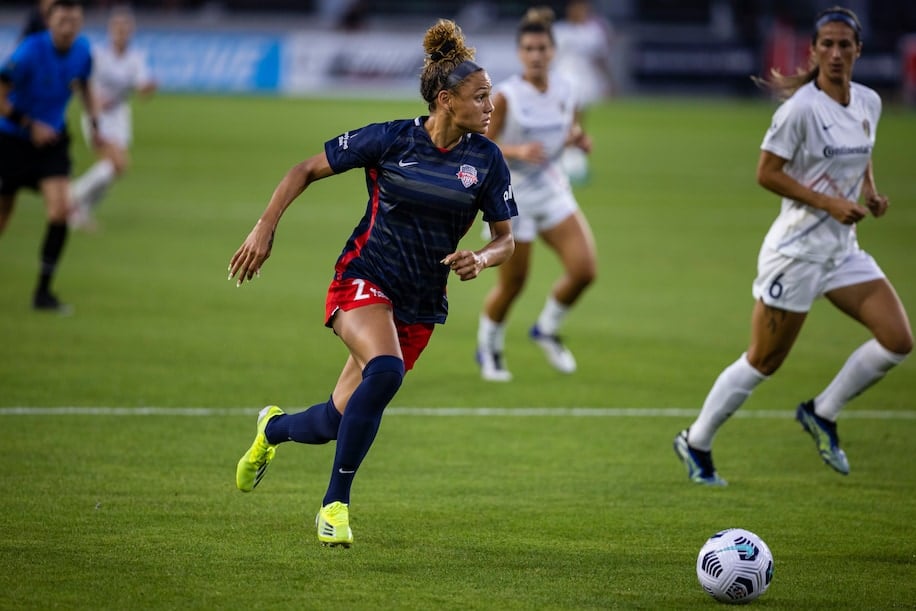 Major League Rugby returns for its third season in the DMV, as Old Glory DC kick off their home schedule at Segra Field on Fri., Feb. 18 against New England, followed by additional home games from Feb. 26 through June.
3. YOU KNOW WE HAVE MUSEUMS, RIGHT?
Look, you live in the Washington, DC metro area – I know you know there are tons of FREE museums and galleries you can go check out. Trust me when I say you'll want to take advantage of these places before you ultimately head off to college (because most other cities' museums actually cost money and, on average, aren't as cool).
Bring some friends, make a really good Instagram story, eat from a food truck, I don't care, just go. Did I mention they're free?
They have a spaceship. THEY HAVE A SPACESHIP! While being just cool in general, the Air & Space museum also has opportunities to look at the sun through a telescope, and on special evenings, do some star-gazing. If you're feeling more adventurous, take a trip out to Chantilly, right by Dulles, to the Udar-Hazy Center, where they keep the Space Shuttle, the Concorde, the Enola Gay, and other legendary planes and spacecraft.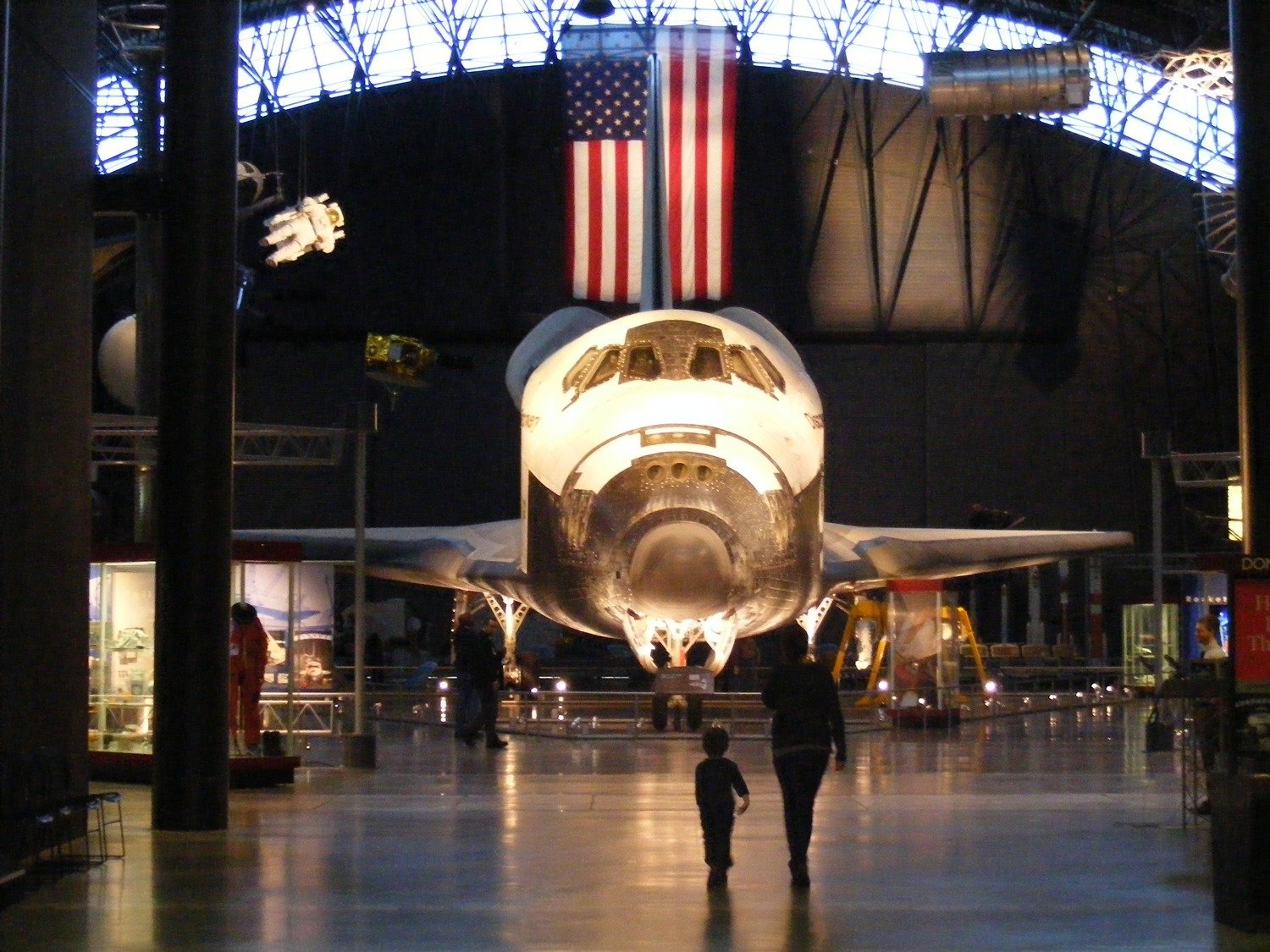 What a fascinating art gallery. If you haven't been, it's a gorgeous building with even more gorgeous artwork. The current exhibit, Connections, is an extension of an ongoing permanent collection that examines the value of craft as a critical piece of humanity. Long story short, they have brass knuckles made of quartz crystal; you should go.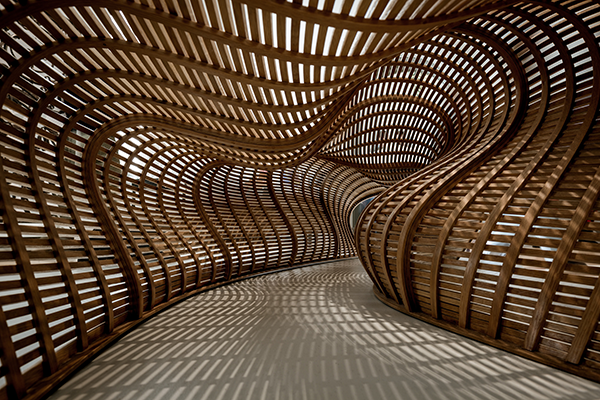 Seriously? They have an elephant and dinosaur bones. Done. Easy sell. Stop reading this and go buy a geode or a shark-tooth necklace or something.
Two of the more recent additions to the National Mall & to the Smithsonian family of museums, these instantly iconic facilities blend architecture and storytelling, demonstrating the extraordinary creativity and resilience of African Americans and Native Americans since the 1600s.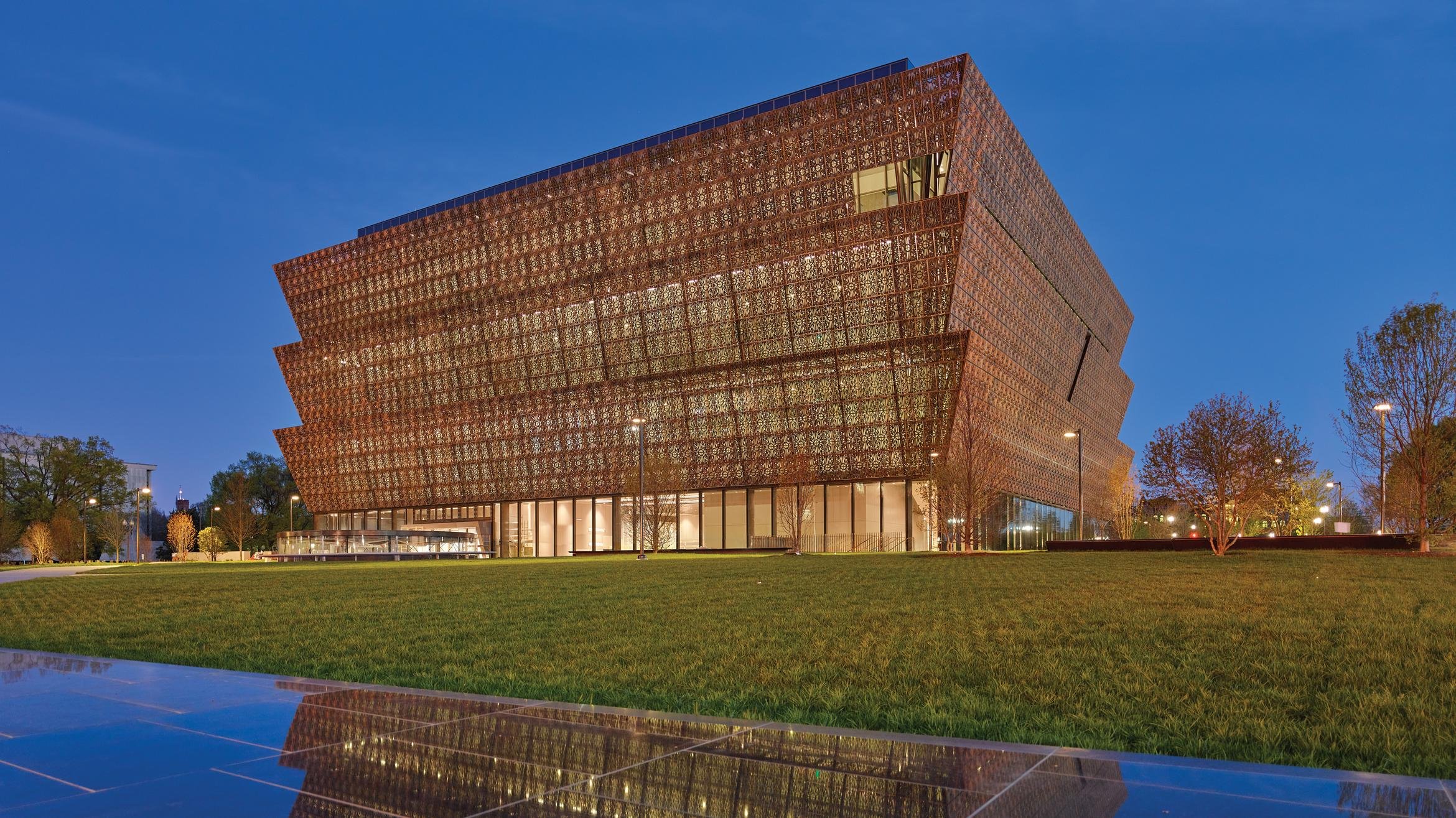 It's humbling to look at our history and see what struggles our ancestors had to overcome, and let the revelations from our past influence our decisions for the future. Now is always a great time to do a little perspective-gaining and remember to always try to be a force for good in the world.
Yes, I realize my tone changed completely here; sorry, not sorry.
4. SHOP!
When thinking of things to do around DC, and ways to manage anxiety, I wouldn't typically encourage feeding the beast of consumerism, but sometimes it's what the doctor ordered. Whether you're browsing the aisles of Neiman Marcus, or hunting for early 2000s cargo pants at thrift stores (please don't bring them back, please), it's always nice to hit refresh on your wardrobe. This also provides a great opportunity to think about your style, what makes you feel confident and comfortable, and how you want to present yourself to your peers next year. Consider donating any replaced items to your favorite charity!
5. BUILD A GARDEN IN A GLASS!
It's scientifically proven that having greenery around us makes us happier. The current "thing" seems to be terrariums – that is, self-contained indoor plant habitats. Take some time to build yourself a little, green world and escape the stresses of this one.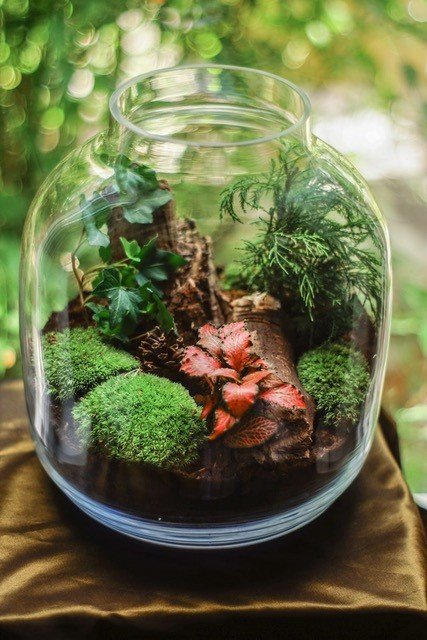 BONUS: LORD OF THE RINGS MARATHON (EXTENDED EDITIONS, OF COURSE)
I know you all are very busy people, and that these movies came out before many of you were born, but there's something immeasurably therapeutic about going on this epic adventure with Frodo and Sam and their band of heroes. These films have it all: confronting insurmountable odds, fighting cave trolls and giant spiders, falling in love, and sometimes just falling. Even after 20 years, this trilogy still holds up. I recommend doing a food pairing as well.
Original post: February 6, 2020