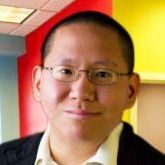 Email: [email protected]
Phone: 301.951.0350 x135
Bio
From the DC area, Sunhee brings a wide range of experience tutoring on how to prep for the ACT and SAT standardized tests. Throughout high school and college, Sunhee worked with children and teenagers: tutoring inner city children in college and working as a counselor at an overnight camp for disadvantaged youths (the Washington Post and NBC Channel 4 publicized DC Camp 4 Kids). Sunhee returned to the metro area after receiving his BA in Political Science from University of Pittsburgh. In addition to test preparation, his professional experience tutoring includes instructing math through calculus, physics, biology, US history, and world and European history. Future plans likely involve a law degree or graduate work in international relations.
Philosophy
The key to success on the SAT is for an individual to feel the test is accessible. Familiarity with the proper academic concepts is certainly an important means to this end, but breaking from ingrained test-taking habits and understanding the questions from a different perspective are equally valuable. My objective is to show students that with hard work and focus, it is possible to see the SAT in a new light that will allow them to tackle the test with confidence.
Testimonials
We used PrepMatters with our older boys and failed to understand just how good these folks are! For our daughter, we started with a different company and soon learned just what sets PrepMatters tutors apart from the pack. PrepMatters tutors are truly masters at their trade. They understand the test, what is needed for success and meet every student where they are and take them to next level; to where they have the potential to be. No tricks or shortcuts— these folks simply know how to teach kids at a superior level so that they learn how to approach testing and do their absolute best. Worth the investment.