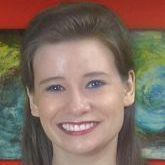 Email: [email protected]
Phone: 301.951.0350 x154
Bio
A Maryland native, Lexie matriculated high school in Montgomery County, where she excelled in numerous AP courses, was named a National Merit Scholar, was inducted into the National Honors Society and the Spanish Honors Society, served as class Vice President, and graduated in the top 5% of her class. She continued her studies at Georgetown University, where she graduated magna cum laude with a Bachelor of Science in Health Care Management & Policy and a certificate in health coaching.
Although petite in stature, Lexie stands tall in her accomplishment as a black belt in the Korean martial art form Tang Soo Do, and she is a force to be reckoned with, having engaged in strength training for over a decade. Alexis is a classically trained violinist and played for seven years with the Potomac Valley Youth Orchestra. Outside the workday, Lexie's leisure pursuits include exploring Great Falls, practicing basic Farsi, and reading the latest on MIT's weekly biomedicine updates.
Philosophy
I am passionate about all things health-related. My knowledge of wellness and lifestyle management strategies has proven highly advantageous to my students, who have benefited from the development of healthy habits that support their efforts to master academic challenges. I am a connoisseur of effective communication and have honed a speaking style that is both precise and exuberant—I like to package substance with a positive punch that leads my students naturally from message to aha!  I see tutoring as a natural segue from my status as a devoted and curious learner, and I'm eager to help students gain mastery over their educational challenges.