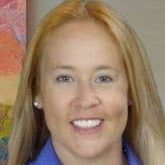 Email: [email protected]
Phone: 301.951.0350 x129
Bio
Laura developed a love for math while competing on her high school's math team. Both Laura and the team won national math championships. She went to M.I.T. on a full Navy ROTC scholarship, and was then stationed as an officer in the Philippines and Panama. Since then, she has worked in fields as diverse as IT, local politics, and costume-rearing of endangered whooping crane chicks.  Her diversity of life and work experience adds to her ability to connect with students of all levels and backgrounds.While getting her Master's in Entomology at the University of Maryland College Park, she was a teaching assistant for biology, and served as graduate student body president. After trying tutoring a few years ago, she has been wonderfully surprised at how fulfilling and enjoyable it has been. She enjoys all topics she tutors, especially her SAT prep classes and enjoys being a "math therapist". She helps students realize they can do math, and even enjoy it!
Laura enjoys gardening, her cats, and travel. She has visited 25 countries and 48 states so far.
Philosophy
All topics I tutor are endlessly fascinating to me, and I enjoy sharing  my love of the material with students in my SAT prep classes. But, the most important thing I can do is help you overcome your obstacles. Each person learns differently, so I strive to make the material understandable and interesting to you.
Testimonials
Prep Matters offers classes at a competitive rate that work for our family's schedule. The tutors and office staff have been efficient, effective and collaborative.