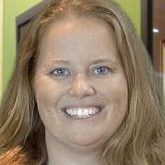 Email: [email protected]
Phone: 301.951.0350 x124
Bio
SAT, ACT and PSAT prep tutor, Kristina Trotta, has found herself in many lines of work, but she always ends up being a teacher. Her first job after graduating from the University of Miami (FL) was as an educator of community groups and volunteers about the issues facing the Everglades, making good use of her degree in Conservation Biology and Resource Management. For several summers, she taught field courses in environmental science, bringing children to coral reefs, mangrove forests and seagrass flats to show them the life found there. Kristina also spent two years teaching middle school science in Miami. After receiving a dual masters in marine biology and coastal zone management from Nova Southeastern University, she moved to the DC area. When she's not working on fisheries policy) she helps students learn, grow, and succeed through SAT, ACT and PSAT prep tutoring at PrepMatters!
Since leaving her studies and the sunny climes of Florida, Kristina has actively pursued ways to be outside without being underwater, including her love of hiking. Other joys include reading, watching college football (Go 'Canes!), and being a total foodie.
Philosophy
I believe in creating a warm, caring tutoring environment that allows tutor and student to build trust. Students need to feel safe to try new things and make mistakes, because safe mistakes are where learning happens.