Our educational counselors develop a customized plan for your student. We provide support with school selection, essays, interview preparation, and campus visits scheduling. Our team can help lower the stress and uncertainty with the admissions process.
High School Testing
The secondary school admissions process can be daunting and the test isan important component of the student's admissions profile. The three most common secondary school tests, the SSAT, the ISEE, and the HSPT, are designed to aid the high school admissions officer's selection process.
Our tutors work to help students and their families understand these tests, select the best test where possible, and maximize student performance. Students will work on verbal and math content, as well as develop a strategy for test day. Families should understand the admissions policies for each school.including which, if any, test is required.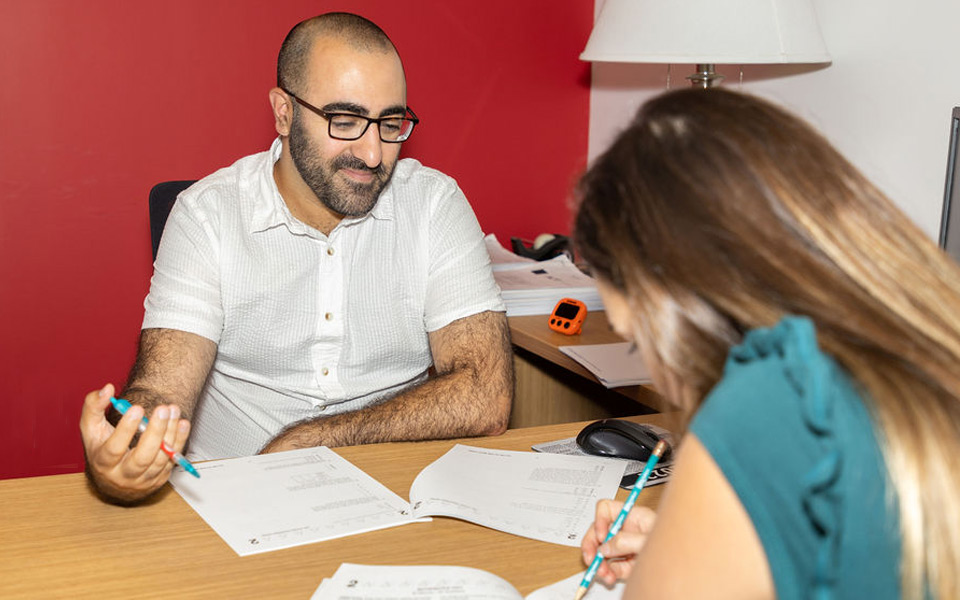 SSAT
The Secondary School Admissions Test is a 3 hour multiple choice exam The test includes 60 vocabulary based questions and a critical reading section . The two math sections include pre-algebra, algebra, geometry, and other topics for functions and probability. A writing sample is also required. PrepMatters tutors help students improve content knowledge, and enable decision making strategies that help students navigate time constraints, incorrect answer penalties, and other test nuances.

ISEE
ISEE is a 3 hour multiple choice test containing verbal, math, and reading sections, as well as a writing sample. However, the verbal contains sentence completions instead of the SSAT's analogies. Similarly, some of the multiple choice math questions challenge students to think beyond the computing to understanding the true value of certain expressions. Because of the test format, we will focus onvocabulary and math. Since there is no incorrect answer penalty, we work with students to employ time management tactics for efficient decisions to be able to answer all of the questions.

HSPT
The High School Placement Test is an admissions test offered to 8th graders in participating schools of the Archdiocese of Washington. Generally, the test questions are viewed as less difficult. However, students must move much more quickly in order to answer all of the questions in the limited time. Students are tested on grammar, critical reading, verbal skills, and math. At PrepMatters, we help students understand the best approach to answering questions in the given time and we bolster their content knowledge for the different sections.