Summer Essay Workshops
College applications have drastically changed over the past two decades. With approximately 55% of college applicants boasting an A- average and many institutions adopting a test-optional policy, the college application essay has become a pivotal component of the admissions process. 2024 Graduates may need to write as many as 25 to 30 essays by the fall application deadline. 
Rather than being overwhelmed by stress, confusion, or procrastination this summer, we want to empower your child to take focused action. This summer, we are excited to present an engaging and interactive 1-hour workshop designed exclusively for 2024 graduates to kickstart the essay writing process. 
Attendees will receive best practices and practical advice from our experienced college essay specialists. Our staff will shed light on the increased importance of essays and provide practical guidance on preparing for the coming months. Our mission is to equip families with the knowledge and resources to navigate the college application journey effectively. These workshops are free, but spaces fill up rapidly, so we encourage early registration.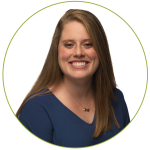 Sierra Leickert provides support and coaching in order to develop an individualized plan for each student that optimizes outcomes. Sierra helps students navigate the ever-changing application process by building meaningful relationships and by helping students to identify their strengths and articulate their unique story.
Sierra will host the June 8th event in Bethesda, MD.
If you can't see the form, the workshop is full. Please click here to get on the waitlist and to be the first to know about future essay events.