Mastering the College Essay: A Webinar for Parents of 2024 Graduates
Listen up, parents, applying to college is not what it used to be. The admissions landscape has undergone significant changes in the last 20 years. This year an estimated 55% of students applying to college have an A- average and many schools have become test-optional. 
Accordingly, the college application essay is now one of the most critical pieces in the admissions process. Your child will likely write 25 to 30 of them between now and fall when applications are due. Does your child have a plan for the next few months?
Are you stressed out? Don't be. Many parents and students waste a lot of energy and time on confusion, concern, insufficient information, and anxiousness instead of focused action. However, we are on a mission to change that. 
Event Details:
On Wednesday, May 17th, at 7 pm EST, we will host a free webinar for parents of 2024 graduates to discuss the college essay process. Parents will learn why essays have increased in importance and, specifically, what you and your student can do to prepare for the next few months. 
The event will feature two of our veteran college counselors who, for the last combined 30 years, have helped DMV families successfully navigate the college admissions process. 
Those who attend the event will receive exclusive access to reserve spots for their child this summer for our free in-person essay workshops. These spots fill up quickly, so early registration is encouraged. 
Take advantage of this opportunity to gain valuable insights and learn from our experts. Register now and secure your spot. Or you could continue stressing out about the summer and all those essays. Your choice :).
We look forward to seeing you there!
Speaker Bios: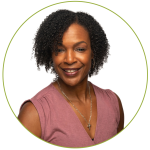 Patrice Arrington has spent the last 20 years helping DMV kids navigate the college admissions landscape. Before joining PrepMatters, Patrice was the Director of College and Career Services at Woodrow Wilson High School, where she provided students career counseling and advised them through the college admissions process. She serves on the board for Diversity and Inclusion at Johns Hopkins University, the College Counseling Advisory Board at the College of Charleston, and the Diversity Advisory Board at Mount Holyoke College.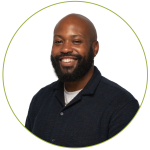 Maurice Jackson has over a decade of experience and accumulated knowledge to his educational counseling work. Through his work in both public and private schools, he has supported a wide range of students, including high-achievers, athletes, artists, first-generation students, neuro-diverse students, and many others. He has successfully guided them through their college search and enjoys his role of advising students, knowing that his insight and knowledge can help them make informed decisions about their next step in life. He considers the personal story and goals of each student and helps them to build a strong plan that will help them achieve their educational goals.