College Journey Checklist: A Webinar for Parents of 2025 Graduates
In less than 24 months, your high school junior will be a college freshman. It's not uncommon for parents and students to feel the clock ticking, so now's the time to outline a solid plan for reaching the crucial milestones that you'll pass along the way. How you navigate the road ahead can teach you valuable lessons about planning, goal setting, and even yourself as you work towards taking the next step on your educational journey. 
Keep in mind that the college admissions landscape has undergone significant changes over the last few years, with test-optional policies adding another layer of uncertainty for families who may try unsuccessfully to apply to today their college admissions expectations and experiences from 20+ years ago. 
To ensure that you and your family have the latest and best information that you'll need to begin this process, our team has put together a College Journey Checklist Webinar on Thursday, September 28th at 7:00 p.m. Maurice Jackson, Educational Counselor, and Aaron Golumbfskie,  our Education Director, will discuss how the critical areas of academic success, test preparation, and college application planning come together in preparing students for their college admission journey. Maurice and Aaron will also be prepared to answer questions.
Attendees of the webinar will leave with an in-depth understanding of how changes to the current college landscape will impact their child and what specific actions they can take to meet their student's college goals. All attendees will also receive a PDF copy of our College Journey Checklist which will serve as a reference over the next 24 months.
—PrepMatters
 Register Below
The webinar will be held on Thursday, September 28th, at 7:00 p.m. via Zoom. Once you register for the webinar, you will receive an email with all the details, in addition to reminders leading up to the event. 
About our speakers: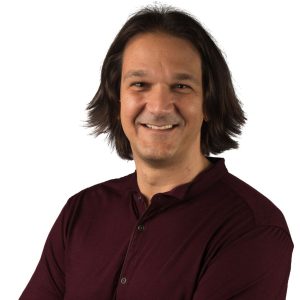 Aaron Golumbfskie
Education Director
Aaron is the Education Director at PrepMatters and has logged more than 20,000 hours of one-on-one tutoring, which has helped teens change their self-images and achieve success, both on standardized tests and in academic classes. He continues to tutor every day, but hopes to serve even more students by devoting much of his time to leading the training and mentoring of new tutors at PrepMatters and creating pedagogical materials. While studying for his B.S. in Chemical Engineering at Johns Hopkins, Aaron began an undergraduate teaching assistant program within his department that continues to this day. He also took advantage of many teaching opportunities en route to a Ph.D. from the University of California – Berkeley, by serving as an instructor for subjects ranging from introductory chemistry to advanced statistical thermodynamics. Aaron is also proud to be a founding member of the Board of Directors of the National Test Prep Association, the leading national non-profit trade group for the testing industry that advocates for the fair and responsible use of standardized testing.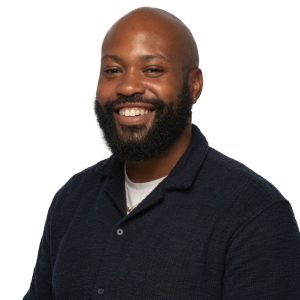 Maurice Jackson
Educational Counselor
Maurice Jackson has over a decade of experience and accumulated knowledge that have prepared him for his educational counseling work. Through his work in both public and private schools, he has supported a wide range of students, including high-achievers, athletes, artists, first-generation students, neuro-diverse students, and many others. He has successfully guided them through their college search and enjoys his role of advising students, knowing that his insight and knowledge can help them make informed decisions about their next step in life. He considers the personal story and goals of each student and helps them to build a strong plan that will help them achieve their educational goals.