Anna Sweeney may have a better understanding than most of how to decide on a college. That's because her story is a college transfer student story and highlights how tricky it can be to understand, when coming out of high school, what's really important in finding the right fit in a college.
Anna attended high school at the Rudolf Steiner School in Manhattan. It's a private school and a Waldorf school, which means that the Steiner School emphasizes an approach designed not only to educate but to produce free-thinking and socially-minded individuals. Anna's particular interests were in English studies and film, so, when it came time to look for a college, she focused on schools with strong programs in those fields and also focused for an atmosphere (like Steiner) that was small and intimate. Unlike her Manhattan experience, though, she was interested in something less urban, even rural. In the end, she found – and liked – McDaniel College in Westminster, Maryland. It had the right size, the right atmosphere, and Anna would be able to study both English and film.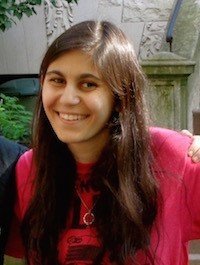 It seemed a perfect fit, but as her first year unfolded, Anna began thinking that McDaniel was both too small and too homogeneous, as she met many students who were from nearby parts of Maryland. Many of the Marylanders she met had known each other before arriving at McDaniel, which made it harder for Anna, as a newcomer, to fit in socially. She liked her professors and knew that McDaniel attracted smart students, but some of the students in her first-year classes were unmotivated and reluctant to participate in class, and over time Anna became disheartened.
Slowly, she began to think that she might not have made the best choice and started thinking about transferring. Later that year, she sent applications to two schools – Bennington and Mt. Holyoke. After receiving acceptances from both, she visited both campuses. There were aspects of Bennington that appealed, but it was farther from home, even smaller than McDaniel, and she thought she needed more structure than the Bennington philosophy espoused. Mt. Holyoke fared better in each of those areas and, although originally concerned about attending a women's college, Anna decided that was the better path for her. It's been a good decision. Anna's only qualms had been about the social ramifications of transferring (which turned out to not be a problem) and about attending a women's school but that has not been a problem at all, and she's really enjoyed meeting some of Mt. Holyoke's international students.
Anna's has found the academics to be a lot harder. As a transfer, she didn't get all the courses she wanted for her first semester on campus, but she found surprisingly interesting two courses she never would have thought about taking in the normal scheme of things (art history and astronomy). She also had the chance to take creative writing, which better fit her primary academic interests, and that was a good foundational courses that covered a bit of everything – fiction, non-fiction, short stories, poetry and observational writing. She's been taking an online film course over the J-term (January term) and has found that to be quite interesting.
Anna is hitting her stride at Mt. Holyoke and has this advice for high school students who are trying to figure out what kind of school would be good fits for them. She suggests taking advantage of the online reviews of schools by recent alumni and recommends reading both positive and negative comments. It's not that the comments need be the final word, but they may highlight issues that could be explored. Campus and classroom visits and conversations with current students can also be enlightening and provide valuable feedback.
It's good advice, Anna. Thanks for sharing your story with us.