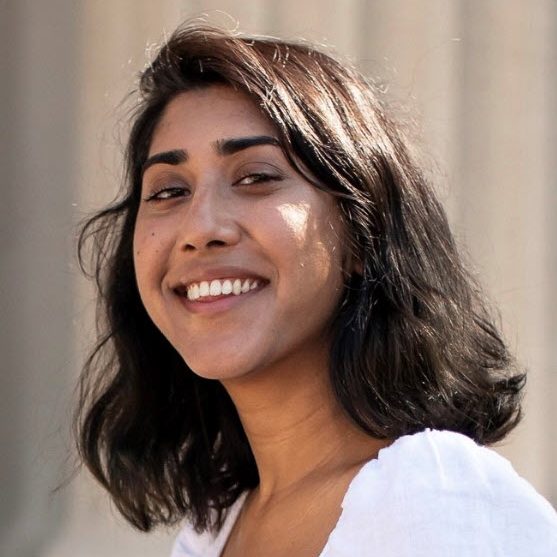 Email: [email protected]
Bio
Tanusha has been acing standardized tests since 2011, when she was ranked 6th in the country of India on a national exam. She remembers taking the test sleepy from jet-lag, having flown in from Hanoi the night before. As a Bethesda-born third culture kid, parented by a pair of World Bank economists, Tanusha grew up in Ethiopia, Vietnam, and India. She returned to Bethesda for high school and graduated from Whitman ranked first in her class, with a perfect GPA and perfect PSAT score (the first ever administration of the 1520 test).
Tanusha is a Columbia University alum, and graduated from the College in 2021 with degrees in economics, mathematics, and statistics—and a love for translated literature. While earning these degrees, she worked at Facebook (now Meta) as a Data Scientist and in JP Morgan's Corporate & Investment Banking division as a Rates Trader. Her more adventurous work experience includes an eight-month sojourn through Morocco, Thailand, and Greece, and a semester spent teaching math on a 400-acre working farm in rural Vermont. Tanusha loves Pixar movies, buying boots, and making lists. Her favorite books are Han Kang's The Vegetarian, Dostoevsky's Crime & Punishment, and Zora Neale Hurston's Their Eyes were Watching God.
Philosophy
I collaborate with students to find the right approaches and strategies for them, as I see us as collaborators with the same mission—to strengthen their test-taking skills. The student is the expert on their own learning style and process, while I am the expert on the test. Test-taking is a skill rather than an innate ability and thus can be acquired, honed, and perfected.
Testimonials
Tanusha is fantastic. We're very happy with her. She follows up and is flexible. Excellent overall. ~Mclean High School parent