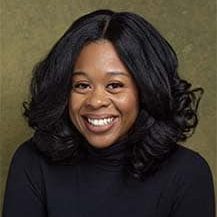 Email: [email protected]
Bio
With counseling, admissions, and advising experience, Shannon has a genuine passion for supporting students throughout their educational journeys.
Shannon's approach to counseling is student-focused and strengths-based. She empowers students to make informed decisions in the college search and selection process based on their interests and strengths. Building on a strong counseling relationship, Shannon provides individualized support, coaching, and advising to meet the needs of students.
At the University of Maryland, Shannon worked in the Office of Undergraduate Admissions, where she supported the freshman and transfer admissions processes and co-managed key access initiatives for students from across the state. Her intimate experience with the world of college admissions was a catalyst for her decision to work with students at the secondary education level. Most recently, she served as the founding College and Career Coordinator at District of Columbia International School, where she built a comprehensive college counseling program and advised the school's first graduating class. Currently, on top of her work with PrepMatters, Shannon is the Assistant Director of Scholar Success at New Futures DC, an organization committed to supporting educational access for all.
Shannon is originally from Cleveland, Ohio. She went to The Ohio State University, where she studied psychology. It was there in Columbus that she developed an interest in educational access and mental wellness. Coupled together, these interests led Shannon to pursue a Master of Education with a specialization in School Counseling at the University of Maryland, College Park.
Outside of work, Shannon is a published writer, avid reader, and occasional comedienne for her family and friends. She enjoys writing about wellness, personal discovery, and all things education. She is a member of the National Association for College Admission Counseling (NACAC) and previously served on the College and University Relations Committee for the International Baccalaureate for a number of years.
Philosophy
My writing philosophy is rooted in the belief that there is freedom and power in storytelling. We are all narrators, and each of us knows our own story better than anyone else. Still, I know what it feels like to stare at a blinking cursor or feel constricted by a word limit. As I work with each student, my goal is to empower them to find the strength in their story and simultaneously to refine it into a compelling component of the college application. Through guided discovery and reflection, students authentically share a part of themselves through their own words that helps them convey the message they want.