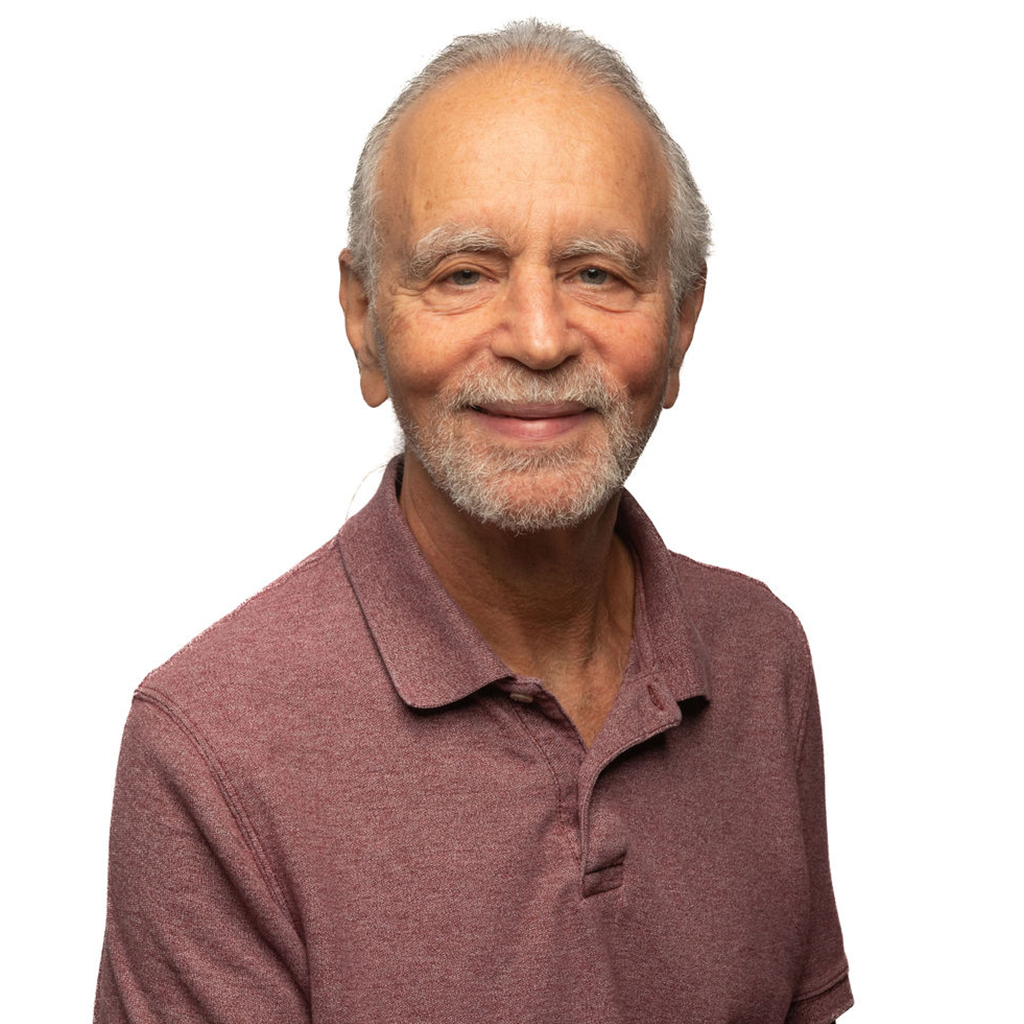 Email: [email protected]
Bio
Ron Shapiro has been a high school English teacher with Fairfax County Public Schools for 30 years, with a total of 45 years in the classroom. Originally from Wilmington, Delaware, he received a B.A. in English Education from the University of Delaware. He taught in the Newark School District for 15 years. During that time, he became a fellow of the Pennsylvania Writing Project, took writing courses at Bard College, and led a variety of writing workshops for teachers. Upon moving to Fairfax County in 1987, he began teaching at W.T. Woodson High School, where he continues to be a part-time teacher. In 1992, he earned a Master of Arts in the Teaching of Writing from Northeastern University. His Master's Thesis recounted his experiences teaching Memoir Writing at the Goodwin House West in Arlington. In 2011, Cornell University awarded him with an Outstanding Teacher Award.
Over the years, Ron has advised the school's literary magazine, sponsored the National English Honor Society, served as a judge for national writing contests, developed and implemented an award-winning writing program based on the process of revision, and mentored close to five thousand student writers over the span of his long career. Currently, he is an active fellow with the Northern Virginia Writing Project, where he worked as a counselor for its highly acclaimed Summer Writing Institute. Ron also continues to teach a Memoir Writing course at the Osher Lifelong Learning Institute at George Mason University.
Philosophy
Firmly believing that every student, regardless of ability, has the potential to be a writer, I see my role as a mentor who encourages and guides each individual to better understand the writing process as a means to craft a strong essay. As a writer, I fully recognize the challenges of making meaning of one's experiences and empathizing with students who struggle with the written word.
From my own research working with thousands of students, I have found that writing is truly the deepest form of thinking. I am known to say, "If you haven't written about it, you truly haven't thought about it." Many students demonstrate verbal acuity in expressing their ideas; however, ask them to write what they think, and they often struggle to do so. In my own teaching, it is clear that through individual writing conferences that self-reflection and discovering significant meaning about personal experience best happen. During this exchange between the teacher as writer and student has writer, focused listening and well-crafted questions engage and guide the student in revising future drafts towards a level of deeper thought, greater coherence, and precise diction.