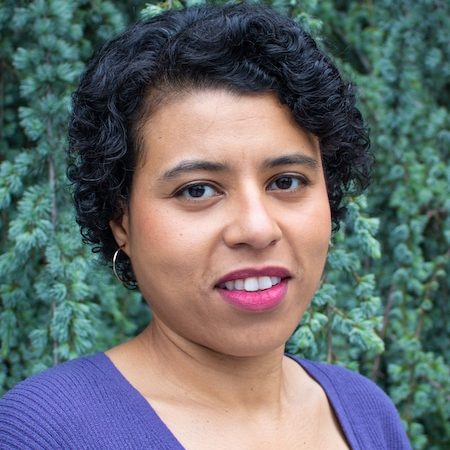 Email: [email protected]
Phone: 301.951.0350 x217
Bio
Naira has always loved writing, but her desire to write professionally began way back when she was a shy undergrad at Alaska Pacific University writing for her college newspaper. It was there that she developed the basic skills of editing, interviewing, and researching current events. This love of reporting and storytelling led her to move back to the D.C. metro area to pursue a master's degree in journalism from Georgetown University. She has over ten years of journalism experience and currently works as an assistant nonfiction editor for a literary journal and small press. Her reporting and opinion pieces have appeared in places such as Politico, The Root, and The Washington Informer, and her personal essays, short fiction, and poetry have appeared in various literary publications.
In addition to reporting and creative writing, she's also dabbled in marketing writing. She credits the experience with giving her invaluable insight about how to grab a reader and convey a clear message. She enjoys many genres of writing but especially loves the personal essay and working with students to structure facts and memories into a captivating story. In fact, it was this passion that made her want to work as an essay specialist. She also enjoys helping students prep for admissions interviews in her role as an interview specialist.
When she's not reading, editing, or writing, she enjoys going on runs and convincing everyone she meets to take up journaling!
Philosophy
An effective college essay does so much more than list achievements or recount a story. A good essay gives the reader the chance to see how a particular story has helped shape the writer's outlook. By offering guidance and encouragement throughout the writing process (from brainstorming ideas to polishing the finished piece), I strive to help students write about what inspires them in a way that will be effective for the task at hand while staying true to their unique voice.